When the team at Business Volunteers Maryland did our annual planning for Global Volunteer Month, it was early 2020 and we never could have imagined the April we ultimately faced. What started as planned postings shining the light on local volunteers (#LocalLights) who are continually doing good, better in our community, completely changed from volunteering as we know it. While it is still important to acknowledge our traditional volunteer heroes, we would be remiss if we did not amplify the current and obvious needs.
Local nonprofits, facing unprecedented headwinds as communities respond to COVID-19, reached out to Business Volunteers with unique requests to fill volunteer needs. According to the Urban Institute, three out of five charitable organizations reported that the ability to deliver their mission is critically dependent upon volunteers. We had to pivot to provide the support these organizations require in the current environment – a platform to document their volunteer needs, including on-site, remote, and virtual projects and access to a diverse volunteer source. Thus, the birth of communityCONNECT – a forum for nonprofits to post their needs and for our corporate partners and individuals to find volunteer opportunities that fit their skills, comfort, and availability.
In a matter of days, communityCONNECT moved from concept to implementation, reaching thousands of prospective community volunteers. We have heard from our corporate and nonprofit partners, as well as from the Points of Light Foundation (we are the Baltimore affiliate!) and their global affiliates, that this platform has provided the matching of needs to volunteers they desperately need. Business Volunteers is pleased to play a vital role in connecting resources to requests.
From a personal perspective, I continue to be impressed and amazed at how our community is stepping up. Friends and colleagues are creative in how they engage in the community – they are making masks, tutoring children online, and raising money to support those on the front line. Looking for some way to support our front line workers, my husband and I recently delivered dinner to a nurse friend and her colleagues at Johns Hopkins Hospital. Following is her thank you text after the meal: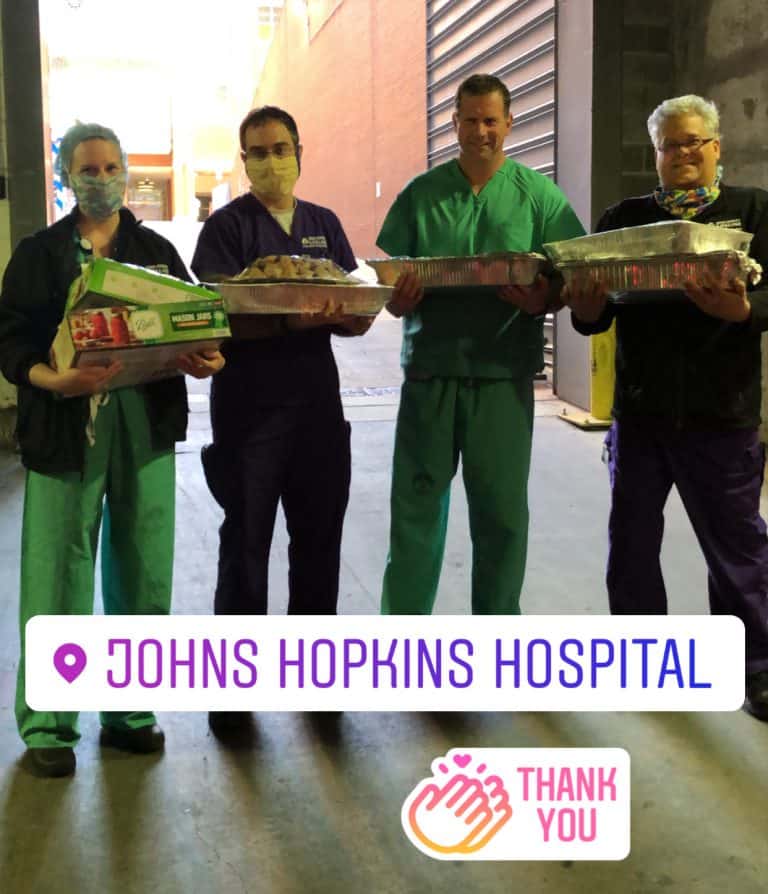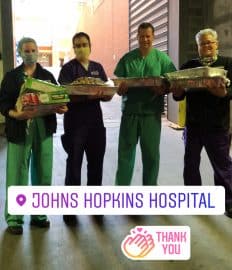 Just wanted to say thank you again. You guys made our group very happy. There was enough for both shifts; the food was delicious (several people have been to Joe Benny's and wholeheartedly endorsed it, others will definitely be checking them out when all of this is over) and felt special. Tensions have been building and we all sat down and ate like a family. It was incredibly heart warming and cathartic. Thank you from the bottom of my heart.
What seemed like an easy gesture for us, changed the team dynamics, if only for just a little while, for a group of critical care workers who so desperately needed a break.
These unique, individual contributions amass to a significant outpouring of support and this is my beacon of hope. I am optimistic the way we are living today is not our new "normal," and whatever our new normal is, I believe we will be more gentle with ourselves and our neighbors. The silver lining to the COVID storm cloud is the development of a greater commitment to caring for others through volunteering and community engagement.