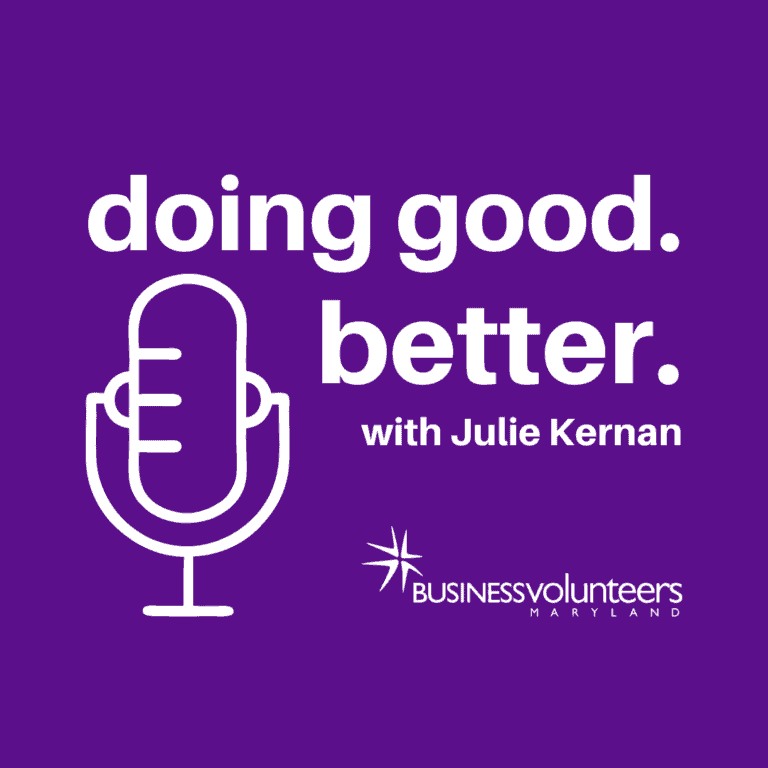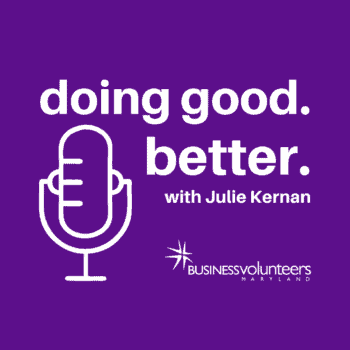 ABOUT DOING GOOD. BETTER.
Julie Kernan, President and CEO of Business Volunteers Maryland, sits down with community engagement champions for micro conversations about how they do good, better in the Region. Julie will uncover what drives these leaders to give back through witty stories and reflections. You will get to know some of the most recognized faces in the community on a completely different level in these engaging chats.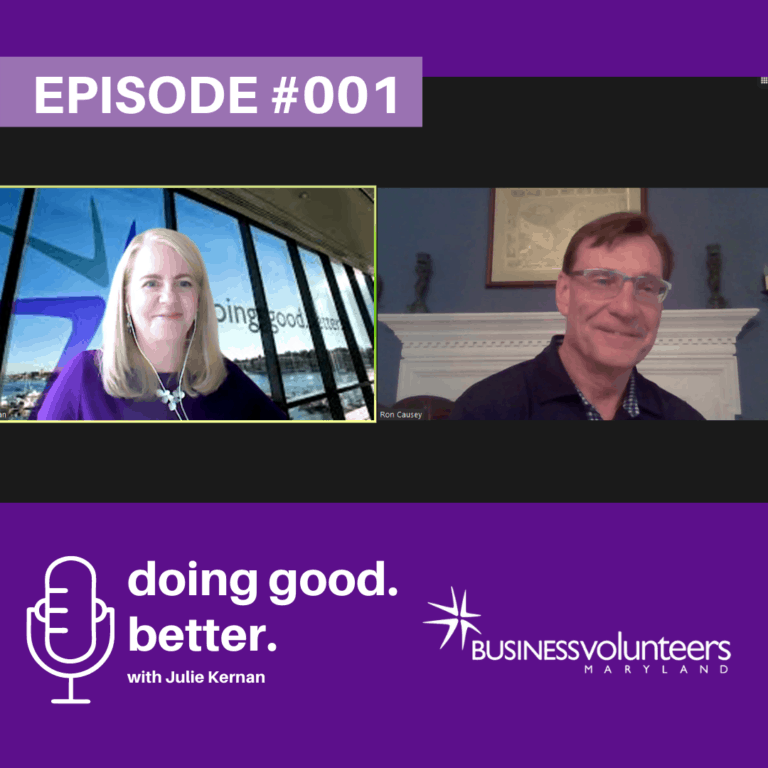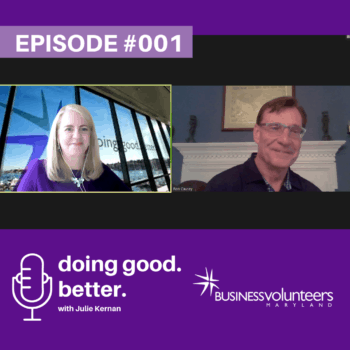 EPISODE #001 | Ron Causey
In the inaugural episode, Julie sits down with Ron Causey, founder of SC&H Group and chair of the Business Volunteers Maryland Board of Directors. Ron discusses how he began his personal community engagement journey which culminated in service to seven nonprofit boards. He also shares advice on how to begin community engagement initiatives within your own organization.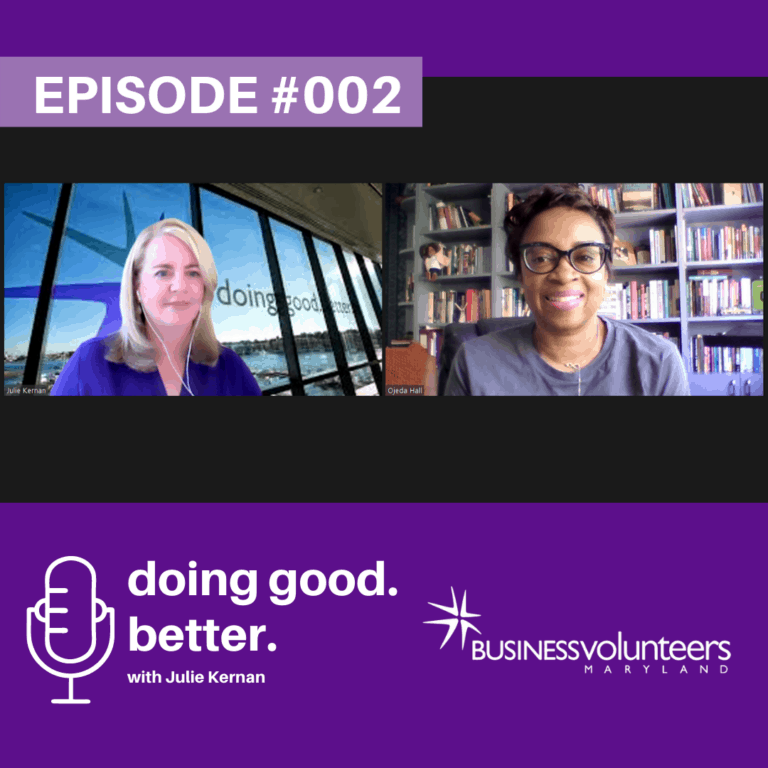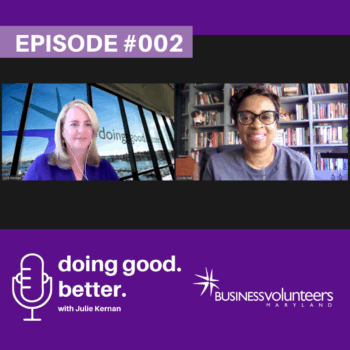 EPISODE #002 | Ojeda Hall
In our second episode, Julie sits down with Ojeda Hall, Executive Director, Maryland, D.C. & Virginia, One Love Foundation. Ojeda shares how the COVID-19 Pandemic has shifted the way she is doing good. better. both personally and professionally. Julie and Ojeda dive deep into how the past year has challenged us in all facets of life- particularly in the arena related to belonging, diversity, equity, and inclusion. They close out their discussion recapping the legacy of Yeardley Love and how individuals and the community can Move for Love during their Yards for Yeardley Fundraising campaign that concludes on May 3, 2021.