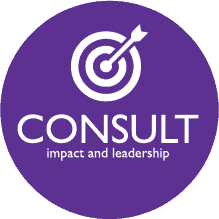 All of our programs and services have been adapted to provide a virtual experience
Business Volunteers works with individuals and businesses to more strategically understand their needs and goals and provide a custom pathway for community engagement.
boardCONSULT (formerly Board Leadership Program)
Individuals seeking to serve on a nonprofit board can participate in Business Volunteers boardCONSULT program. BoardCONSULT provides a concierge like service that provides business professionals a guaranteed match on a nonprofit board. Through a one-on-one consultation with our team of matching and community experts, Business Volunteers supports candidates in understanding board service, their options, the nuances between various boards, and guides them in selecting and getting placed with an organization that would provide an excellent fit with their passions, needs, and preferences.
This service includes our three hour in depth board training, boardBUILD: Fundamentals.
Contact [email protected] or call 410.366.6030 for more information. 
businessCONSULT
Businesses seeking to develop a more intentional and impactful community engagement strategy can receive in depth consulting from Business Volunteers experts in corporate community engagement. Whether your company is just launching its community engagement strategy or attempting to revive a stale or ineffective volunteer or philanthropic program, Business Volunteers can help.
With critical expertise in corporate social responsibility, strategic volunteerism,  philanthropy, and nonprofits, our team can help your business smoothly integrate giving back into its operations and culture in a way that maximizes benefits and provides a tangible return on your community investment.
At Business Volunteers, our goal is to help you meet your business goals through giving back. We consider how to thoughtfully align your corporate identity and available resources with your business goals around increased employee engagement, professional development, client and network development, or recruitment and retention with a fully integrated and operational plan.
Contact [email protected] or call 410.366.6030 for more information.